After 2 rounds of speculation, the Falcons have finally gotten the compliment to Grady Jarrett. With the 90th pick, the Falcons selected USF DT Deadrin Senat and finally filled their most pressing need. Here is my instant analysis and grade on the pick as well as my scouting report!
Combine Results
Height: 6-0
Weight: 314
Hand: 9 3/4
Arm: 31 5/8
40 yard dash: 5.16
Bench Press: 35
Vertical: 26 inches
Broad Jump: 100 inches
3 Cone Drill: 7.77
20 Yard Shuttle: 4.79
Strengths
Muscled arms and barrel chest (resembles Jarrett), plays with a sturdy base,violent and sudden hands, initial punch is great, plenty of chase down plays, has improved his pass rushing, showed out at the Shrine game
Weaknesses
Lacks length, has issues getting blockers fully off of him when shucking them, wash blocks hinder him, although his initial punch is fast he lacks initial disruption off the snap
Grade: A-
Thomas Dimitroff and Dan Quinn continue to impress in the draft. Senat looks like a Grady Jarrett clone and based on his film has a lot of the same qualities. He is going to come in and be the 1T next to Jarrett and in my opinion will be a great complement. He is a big disruptive player who excels in the run game (66 tackles his senior year) but also can be a threat as a pass rusher (See video; 6 sacks senior year from the 1T). This is a great pick and Senat is the perfect compliment to Grady Jarrett.
Not sure why but here is a meme about Senat: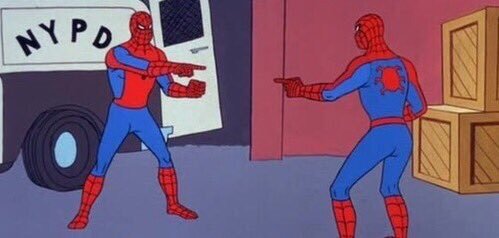 Grady Jarrett and Deadrin Senat when they see each other at camp